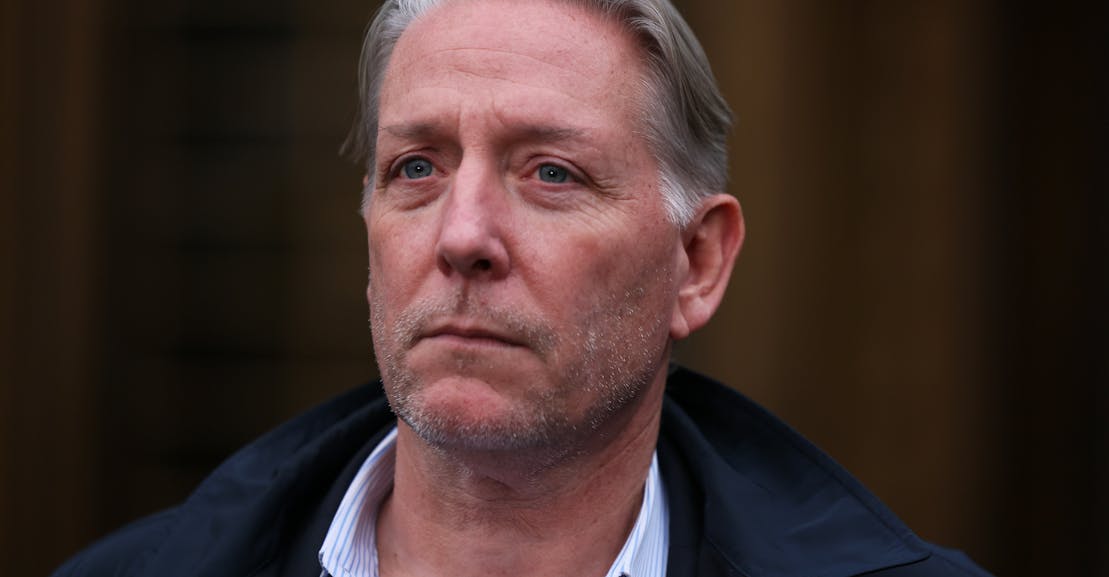 In the course of writing two books on Donald Trump's ties to Russia, the same question occurred to me again and again: How is it possible that I knew all sorts of stuff about Donald Trump, and the FBI didn't seem to have a clue? Or if they did, why weren't they doing anything with it?
Specifically, I knew that:
Starting in 1980, an alleged "spotter agent" for the KGB began cultivating Trump as a new asset for Soviet intelligence.
The Russian mafia laundered millions of dollars through Donald Trump's real estate

by purchasing condos in all-cash transactions through anonymous corporations that did not

disclose real ownership.

Trump Tower was a home away from home for Vyacheslav Ivankov, one of the

most brutal leaders of the Russian mafia, and at least 13 people with known or alleged links to

the mafia held the deeds to, lived in, or ran alleged criminal operations out of Trump Tower in New York or other Trump properties.

Trump was some $4 billion in debt when the Russians came to bail him out via the

Bayrock Group, a real estate firm that was largely staffed, owned, and financed by Soviet

émigrés who had ties to Russian intelligence and/or organized crime.
Much of my material came from FBI documents. A lot came from open-source databases. It made no sense. There was an astounding amount of data on the public record. The FBI had launched enormous investigations of the Russian mafia in the 1980s. They had staked out a New York electronics store that was a haven for KGB officers. They knew that's where the Trump Organization bought hundreds of TV sets. They had their eyes on Ivankov and other Russian mobsters who were denizens of Trump's casinos and bought and sold his condos through shell companies. They had to know that Trump laundered money for and provided a base of operations for the Russian mafia, which was, after all, a de facto state actor tied to Russian intelligence. They had to know that the Russians repeatedly bailed Trump out when he was bankrupt. They had to know that Russia owned him.
I'm well aware of the strict secrecy that accompanies ongoing investigations as a matter of procedure. But once the Mueller Report was finally released, it became crystal clear that Robert Mueller's investigation dealt only with criminal matters, not counterintelligence. Trump had been thoroughly compromised by Russia and was a grave threat to national security. But the FBI wasn't doing anything about it!
One reason for that may have been that on far too many occasions, FBI men in sensitive positions ended up on the take from the very people they were supposed to be investigating. And on January 23, a bomb dropped: We learned that the latest of these is Charles McGonigal, the former head of counterintelligence for the FBI in New York, who ended up working for billionaire oligarch Oleg Deripaska, a major target in the Trump Russia investigation. McGonigal was indicted in Manhattan on charges of money laundering, violating U.S. sanctions, and other counts relating to his alleged ties to Deripaska. He was also indicted in Washington, where he was accused of concealing $225,000 he allegedly received from a New Jersey man employed long ago by Albanian intelligence.
McGonigal has pleaded not guilty to all charges.
McGonigal's troubles began in late 2018, after his wife found out about his girlfriend, Allison Guerriero, who did not know that he was still married. "I was shocked," Guerriero said, in an interview with Mattathias Schwartz for Business Insider. "I was very much in love with him, and I was so hurt."
A few months later, Guerriero wrote an angry email about McGonigal to the man who had introduced them as a couple—William Sweeney, who just happened to be assistant director in charge of the FBI's New York City office. On a number of occasions, Guerriero had seen McGonigal leave huge amounts of cash around the house. At first, she thought it must be "buy money" for a sting operation or some other FBI procedure. Then she became suspicious. Among other things, she told Sweeney to look into McGonigal's dealings in Albania, where McGonigal had traveled extensively and participated in transactions that later appeared in his indictments.
McGonigal was not just another FBI agent. His résumé included work on the WikiLeaks investigation into Chelsea Manning, as well as a search for a Chinese mole inside the CIA. While working at FBI headquarters in Washington, he is reported to have played a role in opening the investigation into the Trump campaign's contacts with Russia, later dubbed Operation Crossfire Hurricane. Though he was not assigned to that operation when he moved to New York, running FBI counterintelligence in New York is a very special, highly sensitive position that affords unquestioned access to a spectacular array of international elites as well as highly sought-after information.
Similarly, Oleg Deripaska is not just another oligarch. Having emerged victorious from the brutal Aluminum Wars as a vital functionary of the Kremlin, he played a key role in financing Putin's efforts to take over Ukraine from within via a political operation directed by Paul Manafort that put Putin surrogate Viktor Yanukovych in the Ukraine presidency in 2010. Manafort is alleged to have funneled $75 million into offshore accounts in return for his efforts.
What could be more perfect? Having installed a Putin surrogate in the Ukrainian presidency, in 2016, Manafort repeated that feat on a much bigger stage, as campaign manager guiding Trump into the White House. As Yale professor Timothy Snyder, a close observer of Ukraine, points out, "Russia was backing Trump in much the way that it had once backed Ukrainian president Viktor Yanukovych."
Which brings us back to McGonigal. After assuming his new job in October 2016, just a month before the election, he would have been in a position to undermine the bureau's investigation into Deripaska and Manafort and to sabotage those investigations with disinformation. Similarly, he would have been in a position to leak the information about Anthony Weiner's laptop that led to the reopening of the FBI probe into Hillary Clinton's emails 11 days before the election. Finally, he was in a position to have been a source behind the false exculpatory news published by The New York Times on October 31, 2016, a week before the election, with the headline that seemed give to Trump a clean bill of health: "Investigating Donald Trump, F.B.I. Sees No Clear Link to Russia."
Of course, McGonigal wasn't the only FBI official who went over to the dark side. In 1997, four years after he had retired and returned to private practice, FBI Director William Sessions traveled to Moscow and alerted the world to the horrifying dangers of the brutal Russian mafia. A decade later, however, Sessions had no qualms about taking on as a client Ukrainian-born Semion Mogilevich, the so-called "Brainy Don" behind the Russian mafia, whom the FBI had put on its "Ten Most Wanted" list.
Sessions's successor as FBI director, Louis Freeh, followed a similar path. His pro-Putin benefactor was Prevezon Holdings, the giant real estate firm that won international attention in 2008 when Russian tax lawyer Sergei Magnitsky investigated a tax fraud case involving Prevezon. For his efforts on behalf of Bill Browder's Hermitage Capital Management, Magnitsky was arrested, imprisoned, assaulted repeatedly, and beaten to death.
As FBI director, Freeh had warned that Russian organized crime posed a grave threat to the United States that far transcended mere criminality. It is not clear how much he was paid by Prevezon after he switched sides, but Freeh later bought a $9.38 million mansion in Palm Beach, Florida, just a 10-minute drive from Trump's Mar-a-Lago.
Then there was the late James Kallstrom, who ran the FBI's New York office in the mid-'90s and oversaw successful investigations into both the Italian Mafia and later the Russian mob. Kallstrom had developed close friendships with two key players in the Trump-Russia saga. He worked closely with then–U.S. Attorney for the Southern District of New York Rudy Giuliani in the investigation of the Cosa Nostra network that led to the famed Mafia Commission Trial of 1985–1986. Going even further back, Kallstrom had also been friends with Donald Trump since around 1973, when Kallstrom was putting together a Trump-funded parade in New York to honor Vietnam veterans.
"We just got to be friends," said Kallstrom in a 2020 interview as the Trump reelection campaign was gearing up. (The interview was done for a 2020 documentary by David Carr-Brown about Trump and the FBI called An American Affair: Donald Trump and the FBI.)
"I went to a few dinners with him, we talked quite often. He was very, very supportive of the bureau. We lose an agent, or somebody gets shot up, he was always there to pay for the food or whatever it took."
According to The New York Times, Kallstrom had founded the Marine Corps–Law Enforcement Foundation, a nonprofit that got more than $1.3 million from Trump, a strikingly generous offering from the usually parsimonious real estate magnate. Under Kallstrom's aegis, the New York office became known as Trumpland. "I would say we were associates who liked each other," Kallstrom added in the film. "He [Trump] would call me periodically and try to boost my morale, and then I'd call him when he was in the news and try to boost his morale. But he's basically a very, very good person and with a big heart that does a lot of things, 90 percent of which nobody knows about. I mean, we stay in touch even today."
But Trump being Trump, loyalty and generosity came with strings attached. "He [Trump] cultivated FBI people," says Jeff Stein, editor of the intelligence newsletter SpyTalk, in An American Affair. "And that's well-known behavior by people who swim in dangerous waters. They want to have a get-out-of-jail card, and that get-out-of-jail is having friendships or being a good source for the FBI."
Kallstrom insisted that Trump was not an FBI informant, but another agent told Stein that Trump was known within the bureau as a "hip pocket" source—that is, someone who was not officially a source and therefore not in the FBI's files.
Nevertheless, Trump appears to have gotten exactly what he sought. As it happens, Kallstrom worked closely with McGonigal and cultivated friendships not just with Trump but also with Rudy Giuliani. Together, they are suspected of being party to an internal campaign just before the 2016 election that spurred FBI Director James Comey to publicly announce he was reopening his investigation into Clinton's emails.
Ultimately, of course, America found out that none of Hillary's emails were classified. The Times story on the subject was misleading at best. The "reopened" investigation was short-lived and appeared to reflect the wishful thinking of the pro-Trump leaker in the bureau, whether it was McGonigal or someone else. Likewise, the Times headline declaring "no link" between Trump and Russia seemed to reflect wishful thinking on the parts of Kallstrom, Giuliani, and McGonigal—not reality.
But the damage had already been done. When voters cast their ballots on November 8, they thought that the FBI had given Trump a clean bill of health but was still investigating Hillary. McGonigal and company may well have made the difference in tipping the election to Trump.
So in the end, the FBI failed miserably at documenting Trump's four-decade relationship with the Russian mafia and Russian intelligence, and all the financial transactions between them. The bureau failed miserably when it came to assessing how the former president might be compromised.
As Adam Schiff, then chairman of the House Intelligence Committee, told The Washington Post in 2019, "Just as a reminder, this all began as an FBI counterintelligence investigation into whether people around then-candidate Trump were acting as witting or unwitting agents of a foreign power. So it began as a counterintelligence investigation, not as a criminal investigation."
Which is a vital distinction. "It may not be a crime for a candidate for president to seek to make money from a hostile foreign power during an election and mislead the country about it," Schiff added. "But the counterintelligence concerns go beyond mere violation of criminal law.
"They're at one time not necessarily a criminal activity and at the same time potentially far more serious than criminal activity because you have the capacity to warp U.S. policy owing to some form of compromise."
In other words, as the KGB and its successor agencies know all too well, intelligence operations are designed to operate within the law while exploiting the latitude afforded by lax regulations and lax enforcement.
A serious counterintelligence investigation, then, would presumably have asked how the KGB began its relationship with Trump and whether Trump had been compromised first by the Soviets and later by Russia. It would have asked how deeply Trump was indebted to the Russian mafia, because he had made a fortune by at the very least turning a blind eye as former Soviet officials laundered millions of dollars through his real estate. How much business had he done with operatives of Russian intelligence and/or the Russian mafia? Did Russia have kompromat on Trump? Was he a Russian asset? How far back did his relationship go? How much did he make laundering money for them? What about other members of his family, the Trump administration and campaign, other politicians?
All unanswered questions, leading to perhaps the biggest question of all: If the FBI won't ask those questions, who will? It will be interesting to see whether they are answered when McGonigal come to trial or, perhaps, if he is the string that, when pulled, will unravel all sorts of unimaginable secrets.