Michael Novakhov – SharedNewsLinks℠ | Michael Novakhov – SharedNewsLinks℠ – on RSS Dog | Michael Novakhov – SharedNewsLinks℠ – In Brief | Trump Investigations News In Brief –  http://feed.informer.com/share/CGD4YTZW07 | Trump Investigations News – Page Link – News In Brief | Tweets | Videos | Michael Novakhov – SharedNewsLinks℠ – Page
_____________________________________________
1. SharedNewsLinks℠ – TrumpAndTrumpism.com – Front Page – In 25 Full Posts
1. Michael Novakhov – SharedNewsLinks℠ In 25 Posts and Saved Stories In 50 Brief Posts – trumpandtrumpism.com – Front Page
___________________________________________________________
Selected and Editorial Posts
THE REAL COUP WAS IN 2016 | THE PSYCHOANALYSIS OF INTELLIGENCE OPERATIONS
The real Coup was in 2016, and it was performed by the corrupt, pro neo-Nazi oriented, Abwehr bought and subverted, the Rightist wing of the GOP, the Broidy-Manafort ring in its latest reincarnation; and by the other alumni of the Abwehr Law School, a.k.a. Roy Cohn's Law Firm: Little Duce Giuliani, "dirty trickster" Roger Stone, and their circles, climbing and clawing their ways to Power and Money. And apparently, some officers of the New York Branch of the FBI were their ideological and operational "stormtroopers". Search the Anthony Weiner sexting affair scandal as FBI operation, much under-researched, under-investigated, and under-publicized. 
If only a part of all these legitimate and well based suspicions and accusations against the New York branch of the FBI are proven or sufficiently demonstrated, this question would be quite legitimate: Was at least a part of the NY FBI branch corrupt, rotten, in Trump's pocket, and under possible influences of the foreign agents? 

Investigate the "STORMTROOPERS" – the alleged "pro-Trumpists" within the NY branch of the FBI, and look into the general health of the whole branch. 

Investigate James Kallstrom and others! 

Investigate the Abwehr – Roy Cohn Law School and all its "graduates". 

Investigate the political corruption in both parties. Investigate the corruption and failures within the FBI, and their root causes. The proof is in the pudding, sadly but undeniably. 

Michael Novakhov | 7:38 AM 11/26/2019 – Post Link
__________________________


The Psychoanalysis of Intelligence Operations And the Diagnostic Signs and Features of Abwehr Operations – Preliminary Web Review By Michael Novakhov
Psychoanalysis of Intelligence Operations – 11.17.19
The Diagnostic Signs and Features of Abwehr Intelligence Operations – 11.17.19
____________________________________________________
Check out C-SPAN's Impeachment Inquiry Page: https://www.c-span.org/impeachment |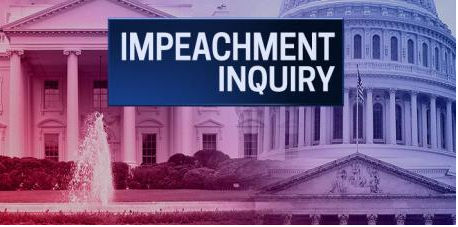 Post Link | C-SPAN has launched a new web page, c-span.org/impeachment, devoted to Congress' impeachment inquiry into President Donald Trump. The goal is to provide one-stop shopping for all of C-SPAN's coverage of the inquiry, including the latest Hill tweets, various news conferences and hearings, and the Trump Administration's response. 
Michael Novakhov – SharedNewsLinks℠ – In Brief | Trump Investigations News In Brief
Trump Investigations on RSS Dog | Michael Novakhov – SharedNewsLinks℠ | on RSS Dog 

_______________________________________________