Trump News Videos – YT-Playlist
– – –
Trump Investigationshttps://trumpinvestigations.blogspot.com/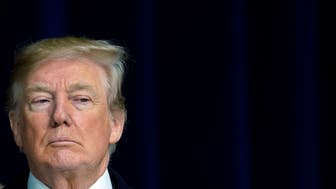 M.N. – Comment: Behind the "Hitler's skillful use of propaganda" was Canaris, the Hitler's puppet master and creator, who used him as his cover and his tool in his own climb to power. The problem was that all the Canaris' puppets tended to pull on his strings and to get out of his control, probably because, as a loving father and their symbolic (Hitler) and factual(?) lover (Heidrich), he was giving them too much leeway. Canaris viewed his puppets-lovers as his psychosexual phallic extensions. Und ziz iz quite a powerful metaphor and the efficient operating principle, from the submarine to the Third Reich. 
Quote: 
"As the Republican and Democratic Conventions of 2016 approached, I decided that the time period surrounding the political party conventions, up through the general election in November, would provide me with a good case study period to evaluate whether and how Murdoch's Fox News, NY Post and other assorted media properties, including the Wall Street Journal and the National Geographic, might be used as propaganda outlets.In doing the context research, I found America's and Britain's media laws had been rewritten and loosened over time. In numerous cases I noticed that Keith Rupert Murdoch, all too often appeared to be in close proximity to the politicians changing those laws – almost always having supported them with his media properties – and at least in one case – even making personally direct donations to their campaigns.I dug a bit further and found that there are few 'real' media laws of the books in Australia, where Murdoch is no longer a citizen. In spite of his status as a foreigner he reportedly owns 64% of that nation's daily newspapers and has a controlling interest in the nation's satellite TV system. I did some cursory research and it's not a stretch to think that Murdoch may have gotten his start influencing the re-writing of a nation's media laws there. I also found what appeared to be a striking pattern of Murdoch manipulations and moves that seemed to come straight out of the political and propaganda playbook written by two of the earliest, most successful, and most evil practitioners of modern mass market propaganda – Adolph Hitler and Joseph Goebbels.Hitler and Goebbels came to my attention because I found that I really could not even begin to understand modern propagandist techniques without studying Hitler and Goebbels in Germany in the 1930's.
Hitler's skillful use of propaganda appears to have hastened his ascent to power, and enabled him to keep his grip on it. These two men are the fathers of modern propaganda, and it appears that Keith Rupert Murdoch has adopted and updated their propagandist techniques to serve his own interests. Those who do not learn from history are doomed to repeat it. So please read on.Click here to view our report about the state of media coverage of the 2016 election.Or click here to continue on with this story about Keith Rupert Murdoch & the rise of the propaganda press / media madness/ corrupt Fox News / NY Post."______________________________________

1 Share
1 Share
Next Page of StoriesLoading…Page 2
1 Share
1 Share
1 Share
1 Share
1 Share
1 Share
Thomas Klingenmaier , 27.01.2018 – 06:00
The cunning media czar Rupert Murdoch is approaching the 87. But still, the man who is selling Walt Disney a part of his group is still well ahead. And he interferes in politics.
New York – There are moguls, czars, stars in business, politics and show business who are amazed that they could ever make a career. One wonders how they could stay on their chairs for a single day. When media boss Rupert Murdoch , this question has ever made. The Australian, who once built a 21-year-old local news company into global media giant News Corp, is a cinematic early-period figure, an instinctive pragmatist who gives markets what markets want.Some fear him therefore as a destructive cynic, who buys serious press products and rebuilds in krakeelende, on top of that stock-conservative tabloids, which must bring maximum profit.
But meanwhile, Murdoch is approaching his eighty-seventh birthday on March 11, 2018. And for the first time, the large buyers and buyers want to repel a whopping chunk of his company complex, the Hollywood studio 20th Century Fox along with a huge film and series rights library and several cable channels and production houses. The contract with Walt Disney is closed , the US approval authorities still have to agree. This can last until the end of 2019.
An old king
Not only the "New York Times" writes about a "King Lear moment" with reference to Shakespeare, as if Murdoch was the old ruler whose empire is breaking up in a hurry, betrayed by their own children and must flee to madness ,Signs of madness but you have to look at Murdoch long.
ADVERTISING
He still thinks strategically, still he does not mourn what is beyond his analysis.Nevertheless, to the surprise of many a competitor, he still believes in news as a profitable asset in a chaos cloud of information wasted for free. Murdock has just targeted Facebook and demands that the social network please pay for news, after all, the journalistic products distributed through the network add significantly to its attractiveness and profit.
Responsible for fake news
That may sound audacious, especially in response to Facebook's decision to use new algorithms to severely curtail the dissemination of professional news. But Murdoch always thinks ahead. He sees in the politics of Facebook probably a sign of weakness and insecurity, the almost panic attempt to outmaneuver the network of debates on and liability for fake news, political influence and intelligence campaigns decomposition campaigns.
Murdoch expects that a banalized Facebook in competition with Instagram, Snapchat and others will not score, that Facebook founder Mark Zuckerberg will have to remorseful to return to news. Then he would need better tools to separate serious from unserious. In other words, the content and expertise of big media houses. For this moment, Murdoch wants to position not only News Corp as a business partner, he wants to shake up with his push probably the whole industry. He would like to have an alliance of paid content providers.
Free broth and right spirits
That's why Murdoch is not just attacking the picking mentality of Facebook. He blames Zuckerberg's network for making rogue sites, ideologically stubborn propaganda apparatus, and profit-seeking scandal-seeking charlatans reach dangerous ranges and be accepted as sources of information by many. Murdoch wants to build, so that Zuckerberg does not simply meet the possible demand for a renewed stream of news with free broth from dubious sources. That Murdoch is concerned with journalistic accuracy may be doubted. He fights the spirits that he conjured up and that now make him the market in dispute.
The scam of Fox News
The Murdoch empire includes the TV news channel Fox News, which has changed the US political landscape. Stramm right aligned, he is a prime example of construction and supply of a filter bladder. Anyone looking at Fox News has a completely different view of the world as a spectator of more liberal channels.Where Fox praises himself as a hoard of objectivity despite strong distortions in the presentation and violent imbalances in the selection of topics. Breitbart News and other right-wing hunters were able to stick to Fox Mesh News's success. A normal TV station now presented fanatical conspiracy theories as supposedly reasonable analyzes.
In the UK Murdoch had conquered the print world long ago, as 2011 scandal shook his power. Illegal wiretaps by his tabloid journalists, data theft and blackmail came to light. To this day, it is unclear who knew about these methods, who looked away, who blessed them.
Brothers and rivals
Rupert Murdoch and his son James (45), who was then responsible for the British papers of the father, came away with a damaged reputation. Some observers alleged Murdoch that he had lost the desire for newspapers and put on entertainment and moving image. Whoever interprets the old fox so emotionally, certainly believes that the now threaded sale of Hollywood studio, streaming shares and cable channels is a Lear moment, result of the rivalry between son James, who had taken over the film sector and the political differences with the father are said to be Son Lachlan (46), who already ruled next to the father at the top of the group.
If the takeover of the Murdoch companies works out, Disney will be the most potent entertainment group in the world. To conclude that the reins have slipped out of a Murdoch wracked by the sons' dispute is, however, daring. For Murdoch would be the deal with the second largest shareholder of the new giant. In thefiercely competitive cinema and streaming field , he left the battle planning to others and withdrew back to his core competency.
Golf with Trump
In support of Fox News and to ward off the competition, he could buy more local TV stations, media houses and successful network magazines and continue to make policy with them. Access to drivers and decisions is important to him. He criticized Donald Trump during the election campaign, today he supports him and plays golf with him. If something about Murdoch has changed, then that's what he used to want to write down black numbers with his news media, and now history as well. And at the age of 86 he plans, as if he wanted to be involved in shaping for a very long time.